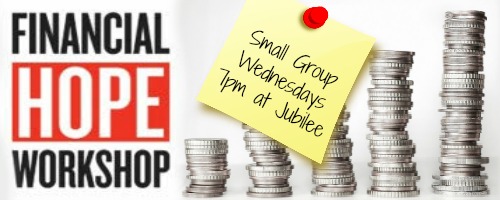 Date: Wednesday nights 
Time: 7:00 pm
Location:  Jubilee Community Church
Through this seven-week small group, you'll learn how to create a financial plan for your life, including basic budgeting, a debt-repayment strategy, and a plan for avoiding future debt by building a solid savings plan. This fun and interactive class will assist you in developing and implementing your plan, so you can become financially free.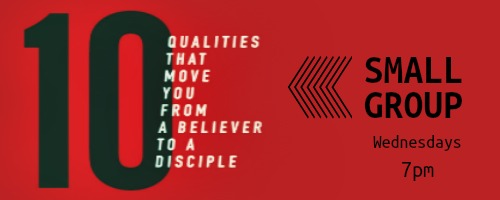 Date: Wednesday nights 
Time: 7:00 pm
Location:  Jubilee Community Church

Do you simply believe and do 'the church thing,' or are you passionately pursuing what it means to be a fully committed disciple of Christ? Join us on a journey to discover the answer during this 8 week small group, 10. Learn what it takes to move from a believer to a disciple.
Details on the Above Small Groups to be Added Soon
Date: Every other Tuesday beginning on January 28
Time: 10:00 am
Location:  Jubilee Community Church

Christianity calls us to sacrifice instead of living for ourselves. We have to choose one or the other; we can't do both. The Christians in Corinth tried to live the Christian life in a worldly way. Paul wrote the letter of 1 Corinthians to a divided and self-centered people to remind them to follow Jesus and only Jesus.
In this bible study series, author and speaker Jennie Allen walks into the messy lives of the Corinthians and takes us through Paul's words to the conflicted church. We'll see how the truth of the gospel and the Spirit of God can empower us to choose to follow Jesus every day of our lives.