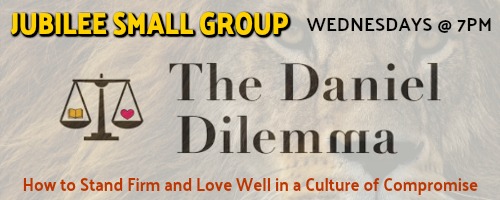 Date: Wednesdays beginning on August 19
Time: 7:00 pm
Location: Jubilee Community Church

Come out, connect with others, and discover how to stand strong, stay engaged, love others, and do good in the ever-shifting culture around us. Learn how to be influential without compromising your values.
NOTE: Please contact us to let us know you will be attending, so we can prepare our meeting area to accommodate the size of the group according to current regulations.