WEEKLY MESSAGES 2021-2022
All of our weekly messages can now be viewed on our Facebook page by clicking here. Services are live streamed on Sunday mornings at 10am if you'd like to join in while the service is running. 

Jubilee ONLINE 2020
During the season of restricted gatherings, we moved our services online and joined together via Zoom on Sunday mornings at 10am. 
Online messages for that season can be viewed on our YouTube Channel.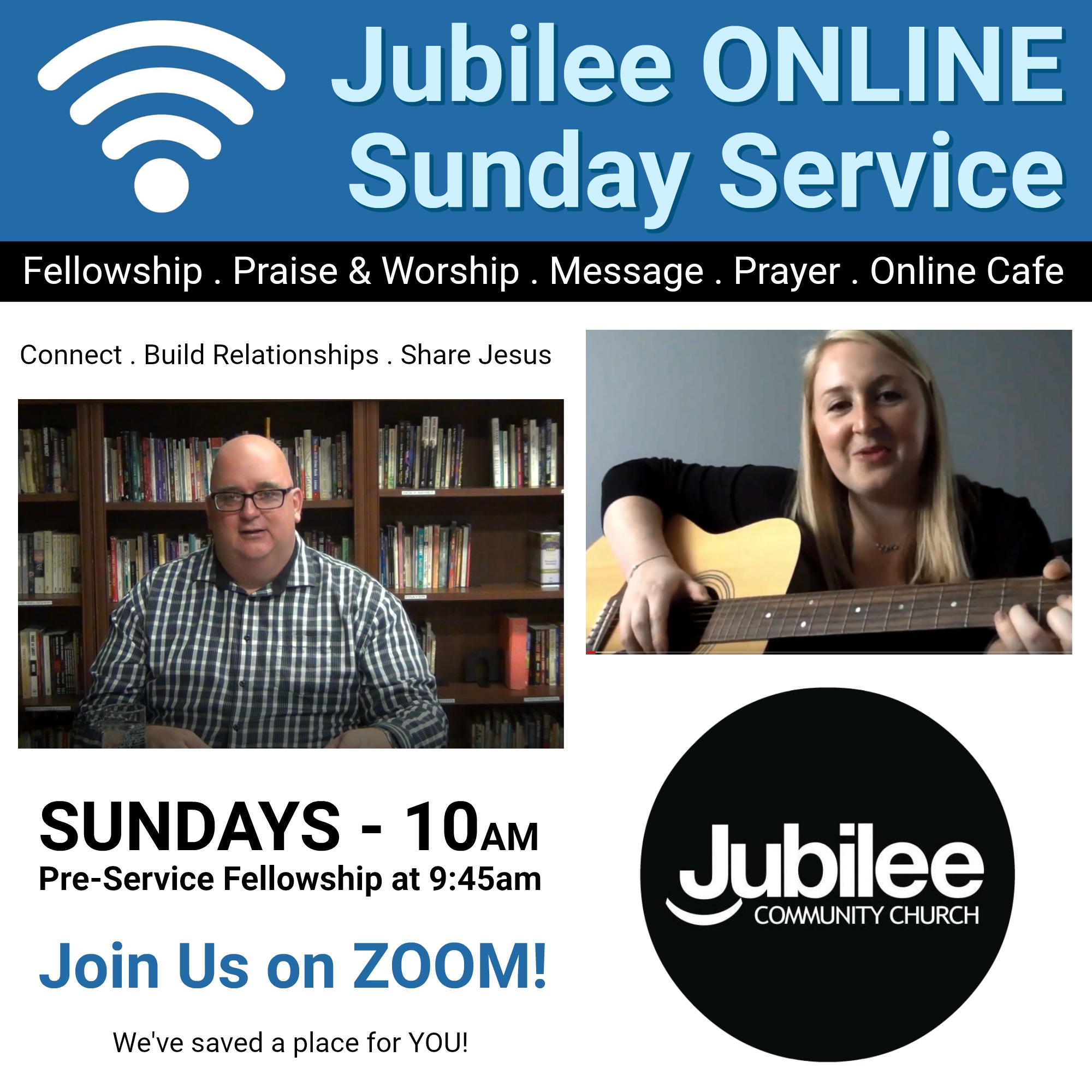 Sunday's Message
Allow a few seconds for the audio to load.