Jubilee Kids Newsletter
During this season of isolation, our Kids Ministry administrator, Andrea, has launched an online newsletter for families in lieu of our weekly Kids News. 

Subscribe to Andrea's Jubilee Kids Newsletter by clicking HERE and get daily activities that will encourage learning, creativity, and spiritual growth. Tap into this valuable resource and add a fun distraction from all that's going on in the world to your family schedule.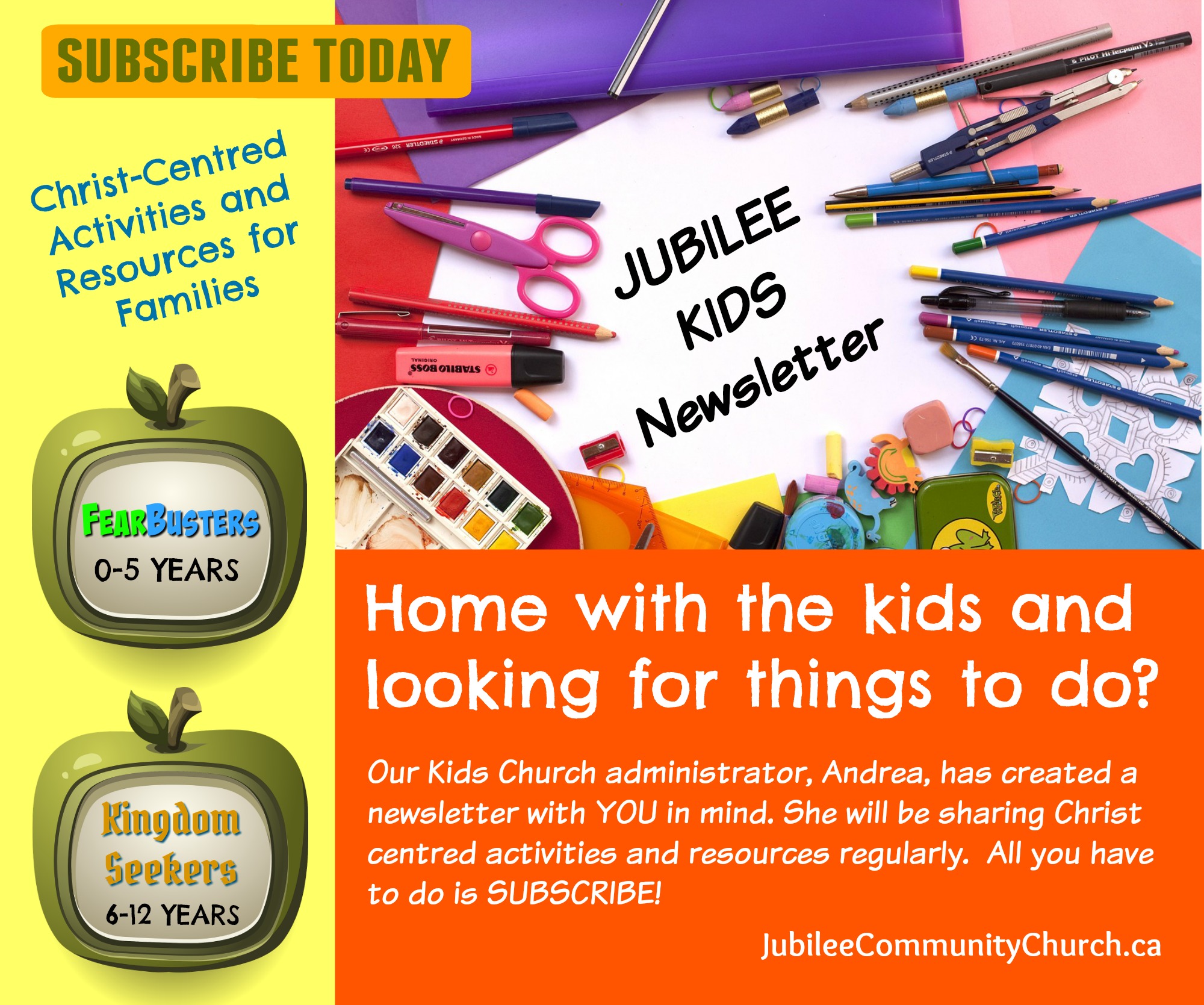 Last Week at Kids Church
Bible Verse
"Do to others as you would like them to do to you." --- Luke 6:31 (NLT)
Bible Lesson
Zacchaeus Meets Jesus --- Luke 19:1-10
Life Lesson
Disciples of Jesus Show Kindness to Others, Even if They Don't Deserve It!